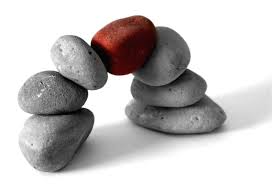 Athanasiou & Co. is an independent professional services firm based in Cyprus; formed in 2009. The company is a practising member of the Institute of Certified Public Accountants Cyprus (ICPAC), providing services in the fields of audit, tax and business advisory.
Our team
The firm is comprised by a team of professionals dedicated in providing sound, solid and structured professional advice and compliance services to its clients based on technical excellence and integrity.
Our philosophy
As a professional firm, we strive to cope with the challenges faced by our clients, their growth and expansion outside the local boundaries. In order to achieve this goal, we continuously build domestic and international strategic alliances as well as improving our technological capabilities. We invest in understanding our clients and their businesses to ensure that we meet their needs through delivery of first class professional service on a timely manner.
Our commitment
At Athanasiou & Co. we are committed to a long term productive relationship of mutual trust with our clients. We pride ourselves on our independence but we recognise that our clients are the foundation of our business. We help our clients meet the challenges posed by an increasingly complex business environment and the global economy.
Our system of quality controls and procedures is designed to ensure that we provide:
high quality services at affordable prices;
relevant and practical advice based on knowledge and awareness of our client's specific business needs;
flexibility and willingness to adapt to changing circumstances and commercial realities;
personalised service, attention and prompt response to queries;
goal oriented approach where advice and work performed is designed to meet specific goals and requirements;
making our local and international network available to our clients for their global needs and expansion.