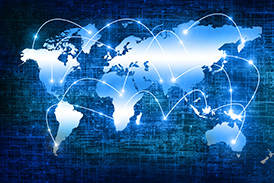 In our effort to serve our clients with the utmost professionalism globally, we have created a network of associates and partners, fully licensed by relevant governmental authorities and professional associations posing vast experience in dealing with the compliance and regulatory bodies in their jurisdictions.
Our global network of associates and partners  includes lawyers, bankers, brokers, auditors and tax advisors, company and trust formation agents, consultants, fund managers, financial advisors and investment management professionals.
As a result, we have managed to become a "one-stop-shop" professional services organisation through our highly qualified and respected associates in Cyprus and around the globe. As a "one-stop-shop" service organisation, we guarantee the provision of a comprehensive range of professional services for both local and international clients.
This attribute ensures that our clients can enjoy security and expertise on services we provide them in any jurisdiction.