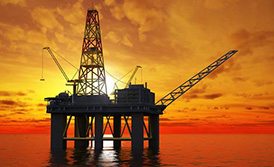 Cyprus has significant reserves of natural gas. Initial reserves have been estimated by RBS as conservatively worth 300% of GDP or almost 3000% of GDP at the upper end of forecasts.
The Cypriot government has said it expects Cyprus to have infrastructure in place (pipelines and a liquefaction terminal) by 2018 so it can start exporting natural gas by 2019. It has completed the sale of oil and gas licenses for five blocks in its exclusive economic zone and has received about €180 million in signature bonuses from bids to explore.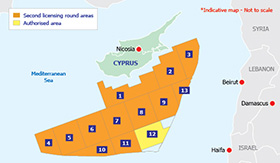 Block 12 is off Cyprus' southern coast and Noble Energy, a Texan firm, began exploratory drilling in September 2011. According to Noble Energy, this one field could contain more than 7 trillion cubic feet of gas.
At current market values the gas would be worth at least €60bn and Cyprus' share of revenues from extraction has been reported by the media as being around 60%, which would equal over 200% of GDP. A second round of drilling in Block 12 is due in the summer this year and Noble recently noted that its initial estimates of gas reserves in Block 12 may have been too conservative.
Natural gas and natural resources
04/09/2014